Whether you're a homeowner or business, we can help. Understanding what landscape design, you want, what you need, and how to make it all work within your space can be a challenge. You may know you want a custom BBQ, a patio covering, and new hardscape, but understanding how to choose the right materials and design to best meet your needs can be overwhelming. If you're going to invest in new landscape, you want to make sure you're going to love it and get it right the first time.
Fresh Designs LandscapeDesign Process
Fresh Designs takes a hands-on approach to landscape design. After an initial consultation we'll schedule a visit to your home or business. During our onsite consultation we will view you space and work with you to bring a landscape design to life that you're going to love. This entails asking you the right questions and helping you understand what you want, what you need, how the design will function and what is possible for your budget.
The main factors we take into consideration include:
Function – What do you want to achieve with your landscape design? For example, will you be entertaining guests from time to time or is this just something for you and the family?
Aesthetics – What style or theme do you want to incorporate into your design?
Time Horizon – Is this something you want to last for decades, or are you just adding value to a house flip project?
Budget – How can we get the most out of your budget?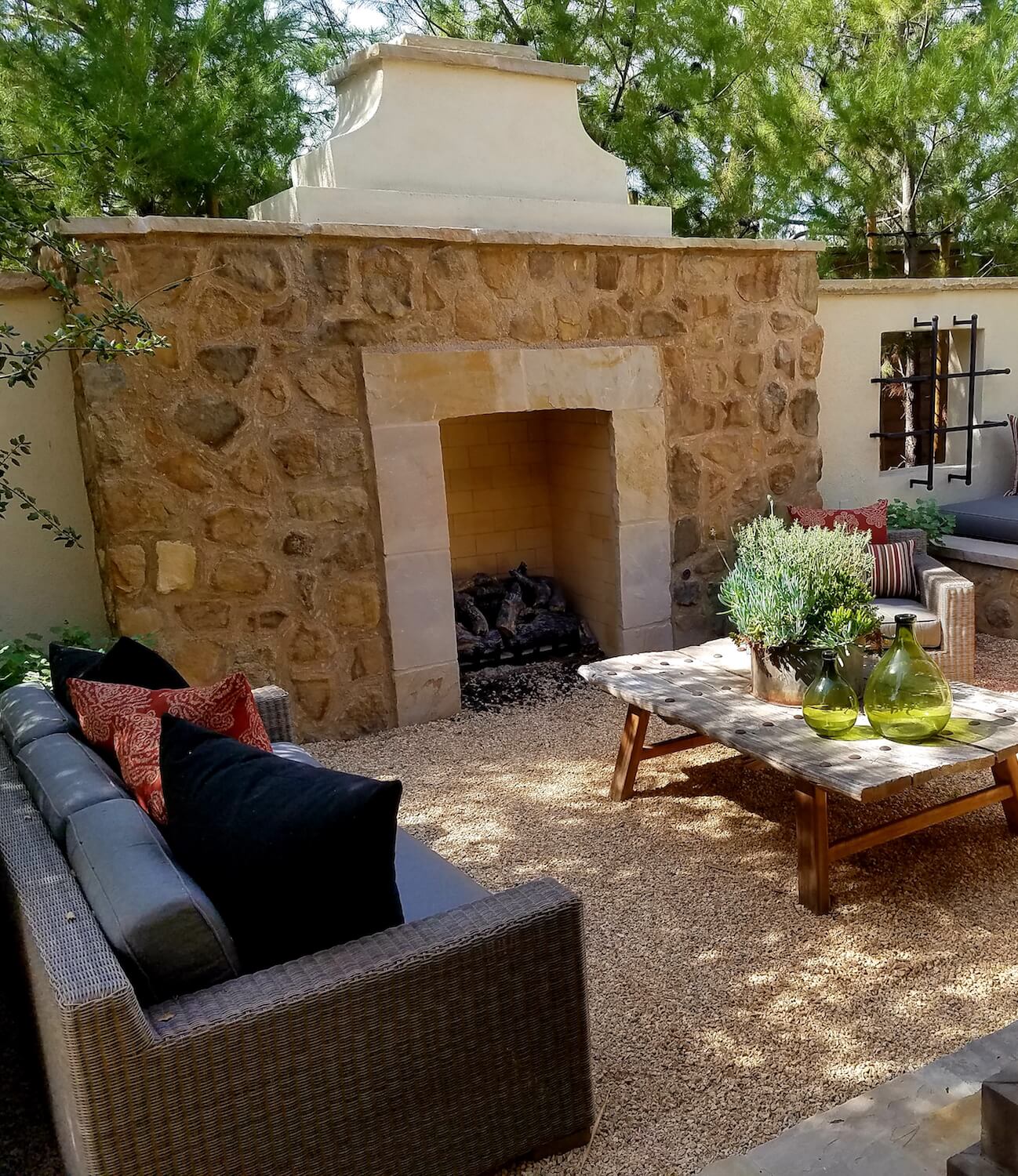 Arizona is not known for its abundant moisture and humidity. As a result, we've completed thousands of xeriscape landscape design projects over the years. We are experts in the areas of plant choice, the use of hardscape materials, drip irrigation systems, and weaving these components into a successfully executed xeriscape.
One of the biggest factors that sets us apart from local landscape design competition is our ability to help you see the finished design before we start working. It's much easier to make corrections before construction begins, so we use industry best landscape design software to generate a 3D rendering of your design. 3D renderings, typical 2D renderings, allow you to see how your design will look within the three-dimensional space of your yard. Seeing it in 3D allows you to feel confident about your design before any dirt is moved.
You can hire us for design only if you wish. If you choose to hire us for both design and construction, there is NO FEE for your design.
Let's Build Something Beautiful