The biggest challenge you will face when improving your landscape is understanding what design you want, why it makes sense, and getting it constructed in a timely and cost effect way. You may know you want something unique for your property, but may be unsure of what design will function best in your unique space.
Let's make something beautiful.
Call Us: 951-377-0618
Where Design and Function Meet
Fresh Designs is a one stop shop for custom pools, landscape design, and construction. Located in Lake Havasu City, Arizona, Fresh Designs Custom Pools & Landscapes specializes in designing and constructing beautiful, functional, and cost-effective landscapes for homes and businesses. Whether you just need help with a design, or need both design and construction, we can help you every step of the way..
We've been in the custom pool and landscape design and build industry for over 15 years. We've successfully completed over 600 projects, have thousands of happy clients, and have won numerous awards. 
Fresh Designs can design and build your custom pool and landscape. Working with one entity, one contract, and one unified flow of work from initial concept through completion saves time, money, and eliminates frustration.
Fresh Designs uses the latest landscape design software to render a 3D design so you can see exactly what your new custom pool and landscape will really look like. Other companies use 2D overhead renderings that don't give you clear picture of what the final results will look like.
Companies in this industry have a bad reputation for not returning calls, taking months to finish projects, and inflating initial estimates. Fresh Designs sets our self apart by being true professionals. We call clients back the same day, arrive on time, and complete projects on budget and on schedule.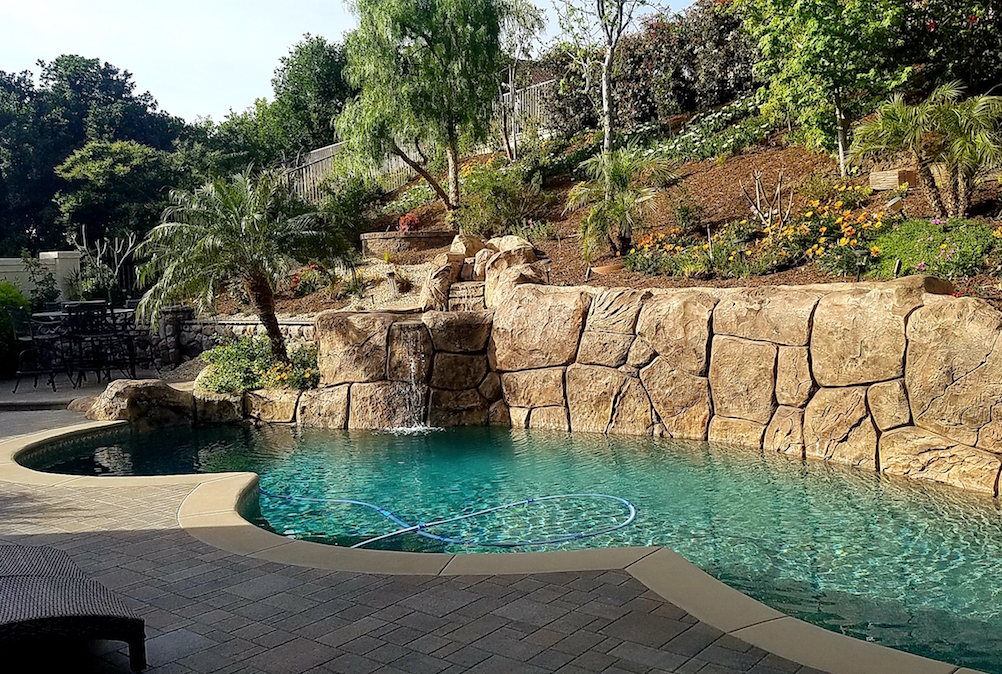 Nothing complements an Arizona landscape like a custom pool. Whether you're barbequing poolside, sunbathing, or playing with the kids, a custom pool adds an element of joy and beauty to a landscape that's hard to match. From the simple to the exotic, we can design and build a custom pool you'll love for decades.
Our custom designs are based on what makes sense for you. If you don't know exactly what you want, that's okay. We know the right questions to ask to help you discover the perfect vision and eventual design for your unique space. We can design anything you want, but always focus on function and try to design something that makes sense for your needs. Designs are free if you choose us to build.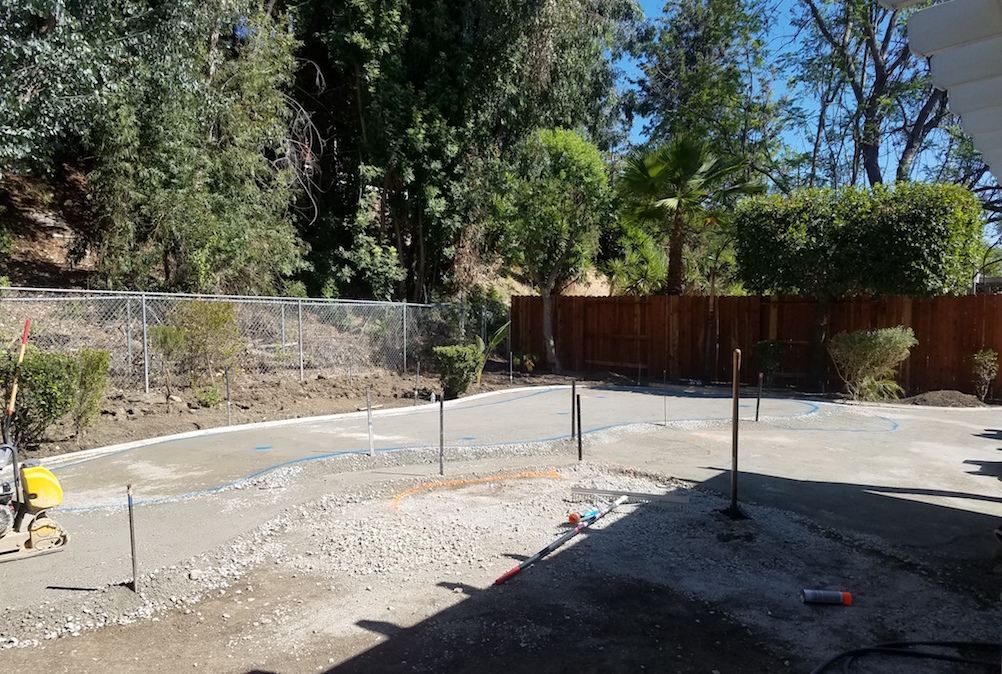 Whether you already have a design, or we helped you with your design we're ready to get to work on bringing it to life. We're a licensed contractor with over 15 years of landscape construction experience. From custom pool construction, irrigation installation, canopy and patio construction, and building retaining walls we can complete your landscape construction project on time, on budget, and with professional craftsmanship.
"Doug and his group were absolutely wonderful!!! Very professional, on-time, excellent quality of work. The site was always kept clean. If there was ever a question, Doug and his staff were very knowledgeable, and they bent over backwards locating some of the trees/plants I requested. We absolutely recommend hiring for landscaping jobs!"
-Alice L.
"Doug was completely professional, and immediately saw the potential of our home. He was prompt and gave us an amazing rendering of our home with a totally reasonable quote. His crew worked quickly, cleanly and always took care of any changes we wanted or took notice to any concerns we had."
-Amy S.
"These guys were on time or early, every time they set a meeting with me. They were able to take my request for what I wanted done in my back yard and turn it into a great design and flawless execution. Their work crews were very efficient, worked quietly, very respectful of our property (they had to take special care to prevent soil, landscape material being both removed and planted, and much debris from getting into the back-yard pool, which is immediately adjacent to their work area. Project supervisor Doug R. was a pleasure to work with. I am very pleased with the work performed as measured against the cost of the project."
-Mike W.
"We met with Doug and from the very start liked his demeanor, professionalism, sense of humor, knowledge of plants and concept design for the yard. He took pictures of the yard and scheduled another meeting to show us what he envisioned. We were elated with his concepts and the new look. His contract was very specific and specified what was to be done and was easy to understand."
-Kenneth C.
"We worked with Doug who was very knowledgeable on how to address our landscaping needs, how to do it within our budget and was professional in all respects. He grasped our vision immediately and created a specific plan of action. The contract was clear, specific and changes were confirmed in writing. The end result is stunning!"
-Janet S.
Let's Build Something Beautiful